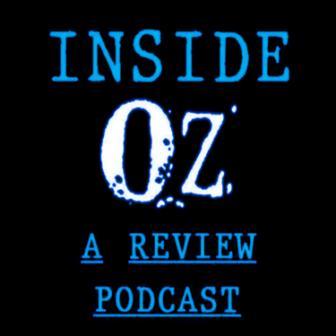 "You just lost your balance"
We've laid in our beds and now it's time to make them as Said conducts the questioning for Schillinger's appeal hearing. Can McManus and Diane stay on the same page?
Shirley Bellinger has an admirer while Schibetta returns from the hospital, leading to a brutal confrontation with Adebisi.
Jiggy Walker arrives in Oz and has some claims to make regarding Governor Devlin. Gloria discovers the truth about her husband's death as Cyril O'Reily is arrested and on his way to Oz.
Beecher makes his feelings known to Keller, but will his demons haunt him once again?
All of this and more on Series 2 Episode 6, Strange Bedfellows
Follow the show on Instagram & Twitter - @insideozpodcast
Email the show - insideozpodcast@gmail.com
#InsideOz
Marijuana and Cancer - http://www.cancer.org/treatment/treatments-and-side-effects/complementary-and-alternative-medicine/marijuana-and-cancer.html